New Release
Published in
German and English
Alfred Woll
The Art of
Mandolin Making
HISTORICAL DEVELOPMENT AND CONSTRUCTION
OF THE MANDOLIN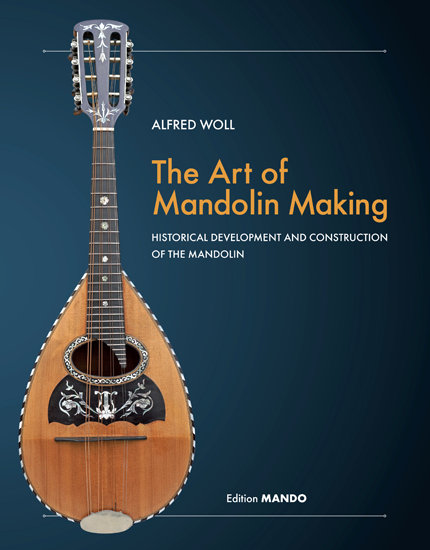 In this book, the master mandolin maker
Alfred Woll shares the knowledge he has accumulated over 40 years of professional experience.
In the historical part he explains how the development of the mandolin in Italy was influenced by the masters Vinaccia, Embergher and Calace, how it spread in Germany, and how a new mandolin model was created there by Reinhold Seiffert.
In the practical part that follows, Alfred Woll lets us look over his shoulder in his workshop, providing an insight into how his mandolins are made, supported by many detailed photos and construction drawings.