Alfred Woll is one of the most distinguished makers of mandolins in the Neapolitan style and a standard-bearer for his craft. Here, he shares the immense body of knowledge he has acquired over many years as a professional luthier.
In a historical discourse, he recounts the lives and work of famous master luthiers such as Luigi Embergher, Raffaele Calace and Reinhold Seiffert, illustrated with many previously unpublished photos and true-to-scale construction drawings of their instruments. He follows this with detailed instructions for building a modern mandolin in the classical style, from the choice of wood right through to the finish.
The first part of this book deals with the historical development of the mandolin. Special emphasis is placed on the life and production of the three leading Italian workshops at the beginning of the 20th century, namely those of the Vinaccia family, Luigi Embergher and Raffaele Calace. Images of their most famous and beautiful instruments appear on double-sided plates, and particulars of their construction are discussed on the basis of many detailed photographs and scaled building plans. In addition, special attention is paid to the development of mandolin building in Germany from the end of the 19th century up to the present day. A whole chapter is devoted to the career of Reinhold Seiffert. This chapter describes how his new mandolin model came into being. Alfred Woll complements this discussion by explaining particularities of his own modern mandolins.
The second part of the book is devoted to the practicalities of mandolin construction. Based on his forty-year experience as a mandolin builder, Alfred Woll makes available all the considerations and practical information necessary to construct a high-quality modern classical soloist model mandolin. Starting with the criteria for selecting good timber and concluding with complete blueprints, he uses many informative photographs to explain every single step. This gives the interested mandolinist insight into how the instrument comes into being, and also the ambitious luthier valuable information and practical advice for ensuring the survival of an ancient and venerable craft.
An appendix contains advice and instructions for the player on how to look after the instrument, next a chapter about the career of the author, and also extensive notes and a bibliography.
"It is a generous gift to the world for Alfred to share his deep understanding, knowledge and secrets with the world with this publication."
Mike Marshall, American multi-instrumentalist, educator & composer, California/Germany
"This book is a must for every professional in the field, and for all other mandolin lovers it is a wonderful compendium of knowledge and present!"
Prof. Caterina Lichtenberg, Concert mandolinist & professor for mandolin, Cologne Music Conservatory (HfMT), Germany
"The Art of Mandolin Making belongs in the collection of anyone interested in the mandolin, luthiery, and in fact beautiful things in general."
Don Stiernberg, American Jazz mandolinist, Chicago
"Alfred Woll, an extremely talented and innovative master takes us into the eventful history of the development of the mandolin, shedding light on the context and ideas behind it, and offering an unprecedented insight, in detail and depth, to players and instrument makers."  
Avi Avital, Israeli mandolinist, Berlin
"I am confident that this book will become a standard work on the mandolin."
Prof. em. Marga Wilden-Hüsgen, mandolin professor (emerita) and  researcher 
"The Art of Mandolin Making is an incredibly valuable resource on the history of mandolin building. I highly recommend this book for mandolin players, luthiers and enthusiasts alike."
Chris Acquavella, American mandolinist, composer and educator, Mainz
"I am extremely pleased, … there is to this day no book on the construction of the classical mandolin."
Steffen Trekel, Federal music director of BDZ, lecturer, performing mandolin player
"The Art of Mandolin Making is of high documentary value, captivates with its wealth of visual material … and closes a major gap in organology for the first time."
Prof. Dr. Stefanie Acquavella-Rauch, musicologist, Johannes Gutenberg-Universität, Mainz
"Alfred Woll´s book … is a new fundamental brick in the wall of mandolin culture."
Carlo Aonzo, Italian mandolin performer, teacher & conductor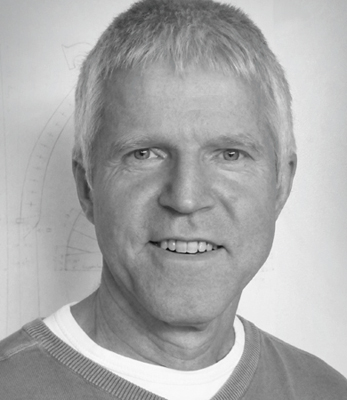 Born in 1956, Alfred Woll's interest in craftwork was awakened at an early age by his father and grandfather. Having discovered his passion for lutherie, he was eventually permitted to take the master craftsman's exam despite being self-taught and subsequently became one of the best-known mandolin makers both in Germany and beyond. Beside restoring historic mandolins, he builds reproductions of early instruments from Italian masters as well as modern mandolin family instruments of his own design.